Serving Douglasville, Georgia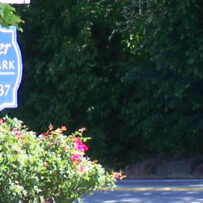 Celebrate a Life
A funeral is one of the most important elements of a person's final arrangements whether you're planning for yourself or for a loved one. A funeral service can truly reflect the uniqueness of the life it honors.
Regardless of whether you have opted for burial or for cremation, the funeral or memorial service fills an important role. It can:
Allow friends to console the family of the loved one
Honor, recognize and celebrate the life of the deceased
Allow friends and family to say their last good-byes
Provide closure after the loss of a loved one
In general terms, a funeral is a gathering of family and friends after the death of a loved one that allows them the opportunity to mourn, support each other and pay tribute to the life of the deceased.
In Douglasville, we at Sweetwater Memorial Park stand ready to help you with your decisions.